Now that a number of you have seen my "master cut" Acrobat in person, this may be more meaningful. For those that have not, the Acrobat in question is 'low cut' for 185, so for my 160lbs or so it's more of a cruiser, but really good fun

.
I will be interested to see what the volume of each of these are, once I finally build a
Mentor
(the mold will be started this week it appears:) ).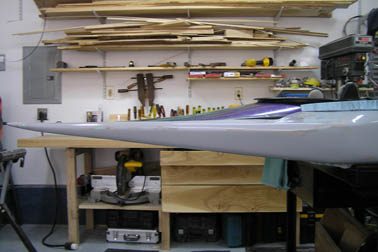 Bow and Stern profiles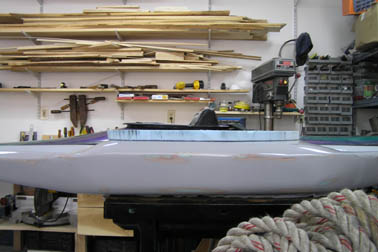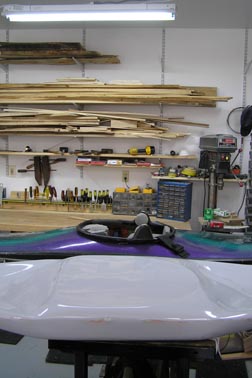 The center of the boat, profile and top view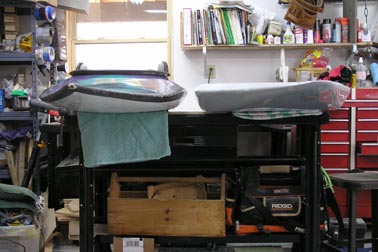 From the bow again....